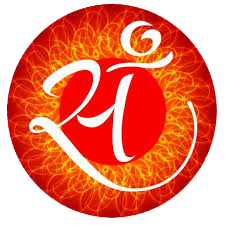 BIRLA INDUSTRIAL & TECHNOLOGICAL MUSEUM
(National Council of Science Museums, Ministry of Culture, Govt. of India)

Welcome to :

BIRLA INDUSTRIAL & TECHNOLOGICAL MUSEUM, a unit under National Council of Science Museums, the parent body of all the science Centres / Museums in India.
Electricity Gallery
A new Gallery on "Electricity" has been inaugurated on the occasion of 56th Anniversary of Birla Industrial & Technological Museum on Saturday, May 2, 2015 by the Hon'ble Minister, Shri Manish Gupta, Power and Non-Conventional Energy Sources, Govt. of West Bengal.
The Electricity gallery unfolds the story of electricity, its different sources, forms, applications in the industry as well as in our home and its contribution in the development of mankind through numerous three dimensional interactive exhibits. Mention may be made of a spark theatre exhibiting the magic of static electricity which is an exciting and unforgettable experience for the visitors. Other exhibits in the gallery are Curie Point, Spinning Egg, Grand Shuttle, Alternate & Direct Current, Storage Cells and Batteries, Clean Energy Sources, Transmission Loss and transformers, Electrical Circuits and Safety, LCR Circuit, Saving Energy, Spark wheel, Van De Graff generator, Jumping Disc, Electromagnetic Induction etc. All these exhibits relates to the curriculum of students reading between classes IX and XII and is a must see experience for them.
The Calcutta Electric Supply Corporation has contributed to this gallery by specially fabricating and donating a model on 'Energizing the City of Joy'. The network of production, distribution and ultimate consumption of electricity produced by CESC is exhibited through a expansive model as well through a large format LCD screen.
| | | |
| --- | --- | --- |
| High Voltage Show | Spark Theatre in Electricity Gallery (2nd Floor Old Building) | 11:30 am, 1:00 pm, 3:30 pm & 4:30 pm |