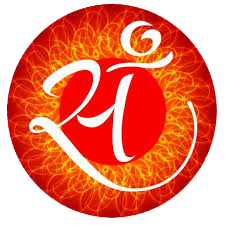 SHRIKRISHNA SCIENCE CENTRE, PATNA
(National Council of Science Museums, Ministry of Culture, Govt. of India)
General information
Head : Shri Pradipta Mukhopadhyay, Project Coordinator

Full Address : West Gandhi Maidan, Patna - 800001
Phone Number : 0612 2226992
Email : vigyankendrapatna@gmail.com
Inaugurated on : 14th April 1978
Hours of opening : 10 am to 5:30 pm on Mondays and 10:30 a.m. to 6:00 p.m. on other days. Closed to visitors on Holi & Diwali
Galleries & Facilities
Fun Science, Evolution, Ocean, Hall of Activity, Mirror Section, Shrikrishna Singh Photo Gallery, Energy Ball, Science Park, Auditorium, Workshop, Library cum Conference Room, 3D Theatre, Mirror & Images Gallery, Herbal Terrace Garden, Jurassic Park, Cafeteria etc.

New Exhibits & Facilities
A new 3D Show on 'Catacomb of Paris' was launched on September 7, 2014. A new Innovation Hub is being developed.

Activities
Science Demonstration Lecture, Mobile Science Exhibition, Film Show, Quiz, Popular Lecture, Taramandal, Sky Observation, Seminar, Creative Ability Centre, Teachers' Training Programme and Science Drama.

Special Events Observed (2014-15)
Dr. Shrikrishna Singh's 127th Birth Anniversary, World Environment Day, Earth Day, International Ozone Day, National Science Day, World Science Day, Hiroshima and Nagasaki Day, Hindi Diwas, International Museum Day, National Energy Conservation Day, World AIDS day, National Pollution Prevention Day, National Youth Day, National Productivity Week.

Collaborative Programme (2014-15)
State Level Science Drama Competition, Bihar State Level Role Play competition, Rishi Birgu Mega Science Fair, 22nd Patna District Level Children Science Congress, Teacher's Orientation Workshop on Malaria and 6th National Exhibition on Science, Technology and Energy.
Ticket Rates
Centre Entry Ticket
i. General Visitors - Rs.20.00 per head,
ii. 25 or more Visitors in a group - Rs.15.00 per head
iii. Students in Groups - Rs.10.00 per head,
iv. Govt. School Students in Group - Rs.5.00 per head
Jurassic Park Ticket
i. General Visitors - Rs. 20.00 per head
ii. 25 or more in a group - Rs. 15.00per head
iii. Students in Groups - Rs.10.00 per head
iv. Govt. School Students in Group - Rs.5.00 per head
Taramandal Show Ticket
i. General Visitors & Students in a group - Rs 10.00 per head,
ii. Govt. School Students in Group - Rs.5.00 per head
Science Show Ticket
i. General Visitors & Students in a group - Rs 10.00 per head,
ii. Govt. School Students in Group - Rs.5.00 per head
3D Show Ticket
i. General Visitor - Rs 20.00 per head,
ii. 25 or more Visitors in a group - Rs.15.00 per head
iii. School Group - Rs. 10.00 per head
iv. Govt. School Students in Group - Rs.5.00 per head