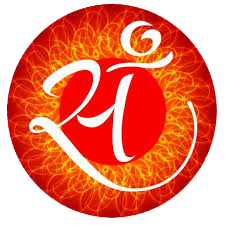 DHENKANAL SCIENCE CENTRE
(National Council of Science Museums, Ministry of Culture, Govt. of India)

Welcome to:

SC, DHENKANAL
General information
Head : Shri Nikunja Bihari Sahoo, Project Coordinator

Full Address : Near Rajbati, Dhenkanal- 759001
Phone Number : 06762 224155
Email : funsciencedkl@gmail.com
Inaugurated on : 5th June 1995
Floor Area in Sq. mtrs. : 1147
Hours of opening : March-October 11.30 a.m. to 7.00 p.m., November-February 10.30 a.m. to 6.30 p.m. Closed to visitors on Holi & Diwali.
Major Attractions
Galleries on Popular Science, Life Science, 3D Theatre, Chemistry Corner, Science Park, Taramandal, Mobile  Science Exhibition &  Kapilas Science Park.
New Initiative
New Mirror Maze gallery is on the verge of completion.
Activities
Science Demonstration Lecture, Film Shows, Fun Chemistry, Popular Lecture, Taramandal Show, Science Quiz, Sky Observation, Creative Ability Centre, Science Seminar, Teacher's Training Programme, Mobile Science Exhibition
Special Events Observed
Earth Day, International Museum Day, World Environment Day, International Day of Yoga, World Population Day, Nature Conservation Day, Hindi Divas, World Ozone Day, Children's Day, World AIDS Day, National Pollution Prevention Day, National Science Day and World Water Day, Republic Day.
Collaborative Programme
World Environment Day in collaboration with Divisional Forest Office on June 5, District Level  Students' Science Seminar in collaboration with DEO Dhenkanal on August 8.
Ticket Rates
Centre Entry Ticket
i. General Visitors & Students- Rs.10.00 per head,
ii.Govt. School Students in Group - Rs.5.00 per head
Taramandal Show Ticket
i. General Visitors - Rs 10.00 per head,
ii. Students in Group - Rs.5.00 per head
Science Show Ticket
i. General Visitors - Rs 10.00 per head,
ii.Students in Group - Rs.5.00 per head
3D Show Ticket
i. General Visitor - Rs 10.00 per head,
ii. Students in Group - Rs.5.00 per head